There is a disappointing tendency in Doncaster for people to get a little sniffy about events that people have worked really hard to organise. Comments like 'Are they still going?' are wilfully negative and help to contribute to the reputation of Doncaster as a cultural wasteland. If these people actually attended any of the numerous venues that make up Doncaster's live music scene, they would realise they are being grossly unfair.


Let's get something straight first of all. Crazy Town are a million selling artist who have had a number of top 40 hits in both the UK and in their home country of America. It is a massive coup for the Woolpack to bag such a well known band and everyone involved should be proud of all their good work.
After an interesting but slightly repetitive set from Tokyo metal band Loka, Crazy Town took to the stage with little fanfare and started playing. It took the band a couple of songs to sort the sound out but by the time they belted out 'Toxic' they sounded in good voice.
Band leader Shifty Shellshock has been through a lot since the bands worldwide smash 'Butterfly' topped the US charts. Bereavement and addiction have taken their toll on the rapper and he is no longer the fresh faced front man who dominated MTV for a while there in the 00's. That isn't to say that he doesn't still have the fight as he spends the full gig jumping around the stage and interacting with the crowd. He clearly still loves the music and he has assembled a talented band with bassist Hasma Angeleno particularly impressing.
As much as the crowd were enthusiastic throughout, realistically most people were waiting for 'Butterfly'. I've always been of the mind that your best song should be embraced rather than shunned. A band should be proud to have written a song that has resonated with so many, rather than being ashamed that magic didn't strike twice. The opening bars of the Red Hot Chili Peppers sampling track raised a huge cheer from the rowdy crowd and Shifty put in his best vocal performance of the evening.
The LA band still had a couple of aces up their sleeve however, the single 'Drowning' still sounds great. After leaving the stage, chants of 'Crazy Town' bring Shifty and co back on stage for a seemingly impromptu run through of 'Butterfly' follow up 'Revolving Door'. It is nice to see a band and audience in symbiosis and everyone goes away from the gig happy.
One hit wonder? For tonight at least, Crazy Town have so much more about them than that.
Rob Johnson – www.robwatchesmovies.com
This is not an exhaustive list (check out the excellent weekly Doncopolitan listings for that) but rather some of the major events taking place in Doncaster in the next couple of months or so.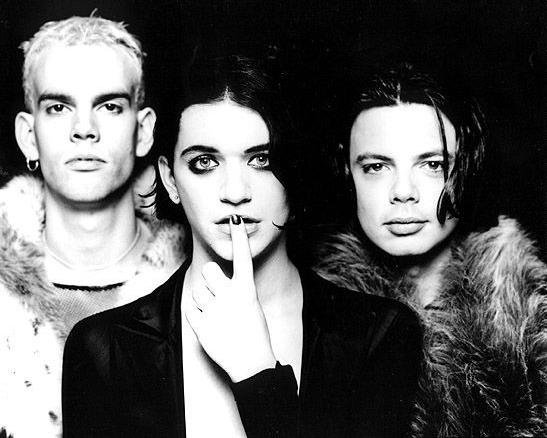 The Leopard
One of Doncaster's more intimate venues has a couple of great gigs lined up, with Britpop mainstays Chris Helme and Hurricane #1 both gracing The Leopard before the year is out.
Chris Helme was the lead singer in the popular Britpop band the Seahorses and has released numerous albums under his own name. Helme rocks up to The Leopard on 7th October. You can grab tickets here.
Hurricane #1 are from a similar era and are perhaps best known for their smash hit 'Only the Strongest Will Survive'. Another gig not to be missed. The gig takes place on 10th October and tickets are available here.
Diamond Live Lounge
Diamond have consistently booked interesting and critically acclaimed bands and they have a couple more big names due to appear in November.
The Hoosiers are celebrating the 10th anniversary of their number 1 album The Trick to Life. The record spawned hit singles such as 'Worried About Ray' and 'Goodbye Mr A' so their gig at Doncaster most beautiful venue promises to be a belter.
Goldie Lookin' Chain have form in Doncaster having once memorably performed at Belle Vue, the much missed former home of Doncaster Rovers. The Welsh rappers will be joined by Doncaster legend MC Devvo on 17th November. Tickets here.
The Dome
Doncaster's largest venue is always capable of attracting the big names and multi million selling rock band Placebo are as big as they come. The US rockers are gracing the Dome on 10th October. Click here for tickets.
Woolpack
Finally we have us NU-Metal band Crazytown bringing their brand of rap/rock to The Woolpack. It is a real coup for the market place pub to host a multi million selling artist in what promises to be an intriguing night. Tickets available here.